Several 4m FM-only radios have been donated to the club by Paul G6UAJ. These have been tested and are ready to
go. The intention is to offer them on long-term loan to club members to increase activity on the band. If you are
interested in borrowing one, please contact Paul G6UAJ ([email protected]).
There's no time limit on the loan, but the radios remain the property of SDARC. The only conditions for borrowing
are: the radio must be regularly used; not sold or loaned to anyone else; and please ask G6UAJ before making any
hardware modifications.
The radios
They are Philips PRM8010, SEO version (12.5kHz, 68-88MHz). They have 9 channels, TX power is 25Watts. They are
programmed with scanning of all the channels, and there is a scan add/delete button for removing nuisance
channels from a scan. They have fully variable squelch. RX is quite sensitive, about 0.2uV.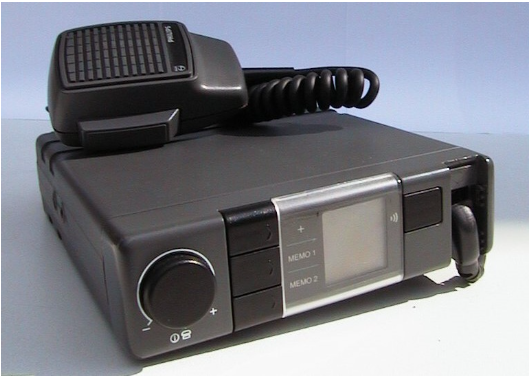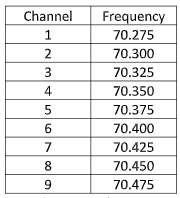 They run from 12 volts, cable supplied. Mic is supplied. There's no internal speaker but the radio has a 3.5mm socket
fitted, you will need to supply a speaker.
The rear chassis has a space that will take a 15-way d-socket. There's a nearby socket inside that has PTT, Volts, TX
and RX audio etc.
The mic socket is a standard RJ-45.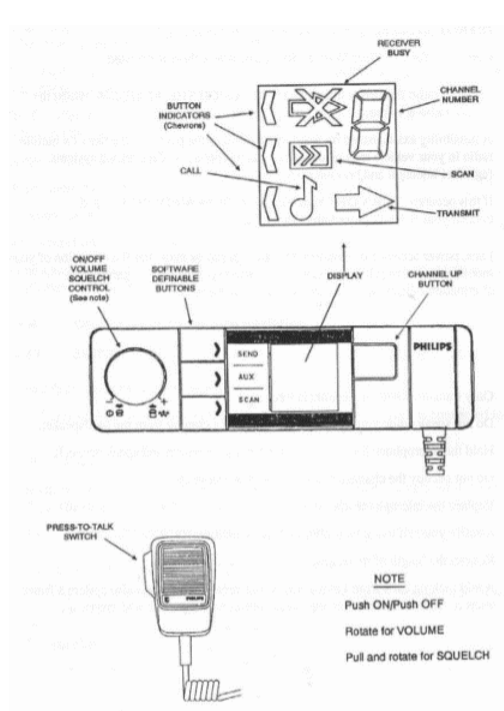 The rotary volume control is also push (for power on/off), and pull & rotate, for squelch threshold adjust.
Button 1 ('SEND') button has no function programmed at present.
Button 2 ('AUX') is Scan Add/Delete.
Button 3 ('SCAN') is Scan.
The channels and button functions are programmed with a PC. This programming is done using an RS232 to 5 volt TTL level shifter, PC software and a slow old PC to run it on. To find out more about setting this up for yourself, contact Darren G1ERM. If you just want the programming changed, that can be arranged, please ask G1ERM (usually monitoring 145.5, 433.5, 70.45, 51.51, 29.6 MHz).
The radio hardware supports these other features that can be PC-programmed if required:
Selective calling (sequential tones, typically five); CTCSS and reverse Tone Burst; TX time limiter; Priority channel; External alert