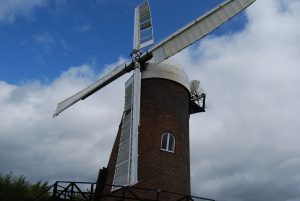 We are putting Wilton Windmill on the air again over the August bank holiday weekend (27, 28 & 29 August 2016). The mill is one of the oldest working wind mills in the country still producing flour.
We are looking for volunteers to help setup the station on the 27th August and dismantle the station on the 29th August.
In between we are looking for any volunteers to help operate the station, any time you can spare will be most welcome.
You could bring family and make it a day out as the mill has tours around the mill, also the Crofton Beam Engines are just down the road. These are one of a the last working beam engines in the country and does run on steam at certain times of the year.
Details from Ken G1NCG