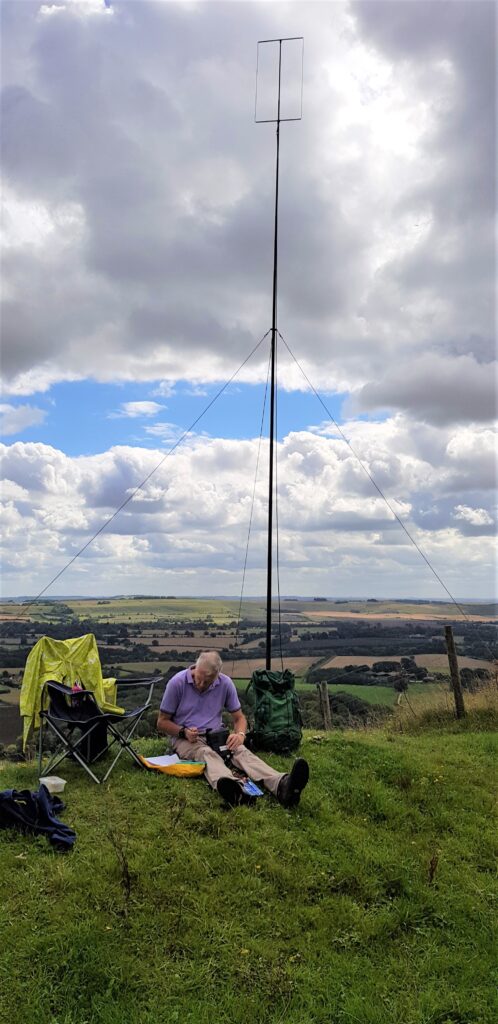 This weekend saw the 5th and final backpackers contest for the year.
The backpackers is a short 2m contest generally tacked on the end of one of the longer 24h VHF contests. This weekend it was the 144MHz trophy contest.
I entered the hill toppers section which is limited to 25W. 25W takes its toll on the batteries which along with the radio make up the majority of the weight to be carried. I operated today from the top of Martinsell Hill in grid square IO81di at about 285m ASL. The weather was kind with sunshine for most of the afternoon. The activity was brisk, I operated for about three hours and in that time managed to make 50 contacts ranging from Scotland to France, with Wales and the Netherlands on the other two compass points. I was using a homemade 2m loop antenna mounted at 6m AGL. Martinsell summit has good take-off to the South and East and views to match. Overall an enjoyable day out in the late summer sunshine.
73's M1CJE